The flyer from the Americana festival arrived this week.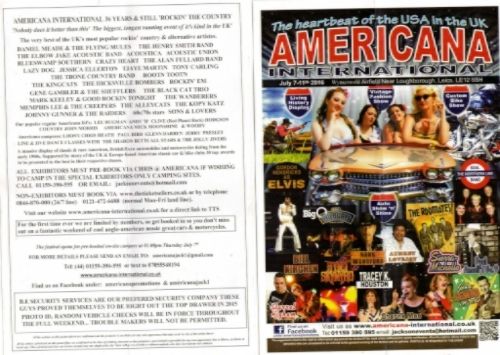 For the first time in over 20 years I don't know if I want to go or not. It used to be a sure thing, the highlight of my musical year but I can't escape the feeling that as an attraction, it's best days were 5 to 10 years ago. Got to say, this lineup doesn't inspire the same sort of giddy enthusiasm I used to feel on having the flyer drop through the letterbox.
But don't let me influence you, tell us what you think. Does it float your boat?